February 15, 2020
Why a Fire Alarm is Important in a Hotel
Fire safety is important, even when you are away from home. People may not think about fire safety when they are on vacation or traveling for business but Fire Safety in a hotel is very important.
Did you know: Every year, there are over 3,500 fires in hotels and motels. This staggering statistic underlines the importance of fire protection for these locations.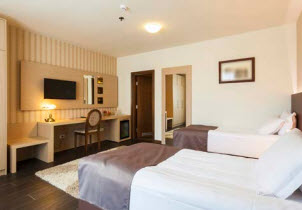 The 1978 Greece, New York Holiday Inn Fire was a horrific inferno that claimed 10 lives.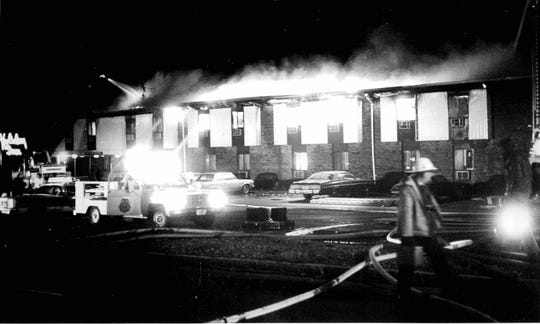 Obviously fire safety matters in all premises, but when you have a large number of people on the premises perhaps they should matter a little bit more?
The main goal of fire alarm is to effectively protect people and assets from the dangers and effects of fire. Fire protection in the hotel helps save workers, tourists, family trips, and exciting adventures.
Just like any building, hotels are at risk of fires.
They have many rooms and numerous guests that could be there for several days. Unlike office spaces or apartment complexes, guests are unfamiliar with the building and viable escape routes. Many hotels also have restaurants and kitchens to add a great risk of fire due to open flames, flammable grease traps, and storage of flammable materials. So, hotels should be aware of a good fire safety management and actions to be taken in the event of a fire.
Hotel managers and owners can help prevent fires on their property by not only installing the fire alarm systems but also ensuring that:
Every room should have a smoke detector or alarm
Their doors are self-closing in stairwells to help confine smoke, flames, and heat
Fire sprinkler and alarm systems are tested regularly by fire protection companies
Employees are knowledgeable and trained with an emergency response protocol
Hallways, doors, and stairwells are clear of obstructions
Here are some important safety tips when you go on vacation for adventure or business:
Keep your family safe by staying in hotels and motels that have hardwired smoke alarms and an automatic fire sprinkler system in each guest room.
After you check in, you and your family should: o Read the fire evacuation plan carefully.
Find the two closest exits from your room.
Count the number of doors between your room and the exits. This will help if you need to get out in the dark.
Find the fire alarms on your floor.
Check with the manager to make sure the Fire Alarm is in good working order and does not have any trouble conditions on the panel – which is often located at the main entry which is required by code. A trouble is indicated by a yellow condition LED and the word TROUBLE. Many will contain a description of the trouble.
If the hotel you are planning to stay does not have a working fire alarm or one that needs repair, then you should change to a different hotel.
When you need a fire alarm installed at your commercial property, Keystone Security Systems has you covered.
We have been protecting people and properties from fire damage since 2006 —and our experience shows in our excellent work!
We are known for our wonderful customer service, our expertise, and our reliability.
For more information on how we can help your residential or commercial property, visit us online or give us a call at (585) 730-8324.
We are located in Rochester, NY. For more fire safety tips, be sure to follow us on Facebook and Twitter.