April 19, 2016
Business Crime Prevention Tips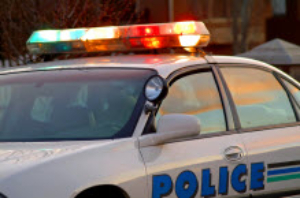 Statistics show that crime is on the rise nationwide.
From personal safety to crime in the home and workplace, no one is immune. Crime does not discriminate by age, ethnicity, or income level. As a nation, we look to law enforcement to apprehend criminals, thereby keeping citizens safe. Laws at the local, state, and federal levels are important; however, they often aren't enough.
Individuals must take additional steps to help reduce personal crime risks, as the law and the police alone cannot protect citizens before a perpetrator commits criminal acts. Knowing how to increase personal safety as well as the safety of your loved ones is instrumental in preventing crime.
Alarms, lighting, and security personnel
Make sure that security measures, such as lights, alarms, and security personnel, are not only in place but are clearly visible and activated.
Keep all areas used by patrons well-lighted to deter criminal activity.
Make sure that the main activities within your business can be clearly viewed from the street.
Check the parking lot for good lighting and unobstructed views.
Security alarm codes
Remember to change the computer security codes and door codes / combinations when an employee who had access to it is no longer employed by your business.
Revoke electronic keyless entry access. If the employee had a keyfob, remember to deactivate it.
Cameras and surveillance
Surveillance cameras can serve as a big deterrent to crime.
Be sure these are activated and in plain view at all times.
Landscaping and maintenance
Keep bushes and shrubs trimmed so that you can see trouble before it walks in the door.
Deter vandalism and show pride in your community with "thorny" plants and vines.
Don't resist a robbery
If you are ever the victim of a robbery, comply. Give up your money or your merchandise—don't give up your life.
Get observant
Learn how to be a good witness.
Take note of gender, ethnicity, age, height, weight, hair color and length, and description of clothes and shoes.
Take note of any vehicle description: color, doors, body damage, number occupants and even a plate (or partial plate).
Take notice of direction of travel
Security is everybody's job one!
Be sure office and building doors are locked when you leave to prevent unauthorized entry.
Never prop locked doors open, even for a short period of time.
If possible, try to plan ahead.  Try to leave with or at the same time as someone you know.
If you will be leaving after dark, move your car as close as possible to the exit while it is still light.
Always scan an area before entering.  Take a moment to look around before exiting your car, entering a building, or walking out into a parking lot.
Look for any suspicious people or things out of place before you leave a location that is secure.
Listen to your intuition.  If a person or space feels dangerous, pay attention and take additional precautions.
Keep the keys you will need accessible, preferably in your hand and ready to go.
Make sure you have your fully charged cell phone accessible as well.
Keep your hands free of unnecessary clutter or items, such as your wallet or credit card, that may spark the undesirable attention.
Control your location – avoid walking by alcoves, alleyways, covered or hidden spaces whenever possible.
Stay alert and aware of your surroundings when travelling from one secure location to the next.
Be conscious of the image you are projecting when alone in a public area; confidence vs. fear, awareness vs. distractedness.  Keep your head up and scan the area frequently.
If you see criminal behavior or are threatened call 911
Report all potential threats to your supervisor or manager immediately.