November 4, 2015
How to upgrade your surveillance without losing your shirt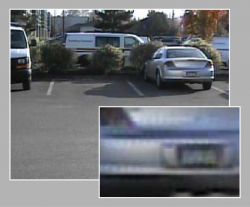 Until recently upgrading a surveillance system meant ripping out the entire system, cables, recorder and all and spending thousands to upgrade. This often was a roadblock for the customer and most people stayed with the analog cameras and a fuzzy image because that is all they could afford.
Recent security camera advances has moved analog cameras that use COAX cable to the new HD (Megapixel) cameras that use CAT5 network cable. These new HD cameras while affording substantially better images are expensive to implement, even when an upgrade is desired.
You now have the ability to use the existing cabling by sending the HD video over a coaxial cable. This new method can now save the customer thousands. The new way is called HD-SDI.
The biggest advantages of IP cameras over analog or HD-SDI is the ability to record in higher than 1080P resolution, as well as being able to scale to a larger system later, not to mention the huge cost savings.
HD-SDI is currently limited to 720P and 1080P cameras, while IP cameras can record in over 20 or 40 or more megapixels. Regarding system scaling?  Many higher end recorders (NVR) can handle hundreds of IP cameras. An HD-SDI system is typically limited to up to 64 cameras.
If you would like to know more about this groundbreaking technology, please call us at (585) 730-8324 today.