August 28, 2018
Do you need alarm monitoring? Maybe Not!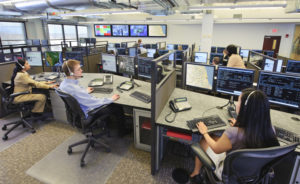 You have decided you do not need your alarm to be monitored?
There isn't much value value in sending alarm signals to a central station, right?
In fact, if that's what we do, our service is worthless, right?
There's a tremendous amount of value in a room full of professionals standing by 24 hours a day, 365 days a year just waiting to respond to your alarm. There is incalculable value in someone calling the police when your home is broken into while you're swimming at the beach with your kids.
The value of an operator calling the fire department when your home is on fire is undeniable! In fact, it may save your life and those of your loved ones.
So next time you ask why you should pay for alarm monitoring, you shouldn't. We will tell you it's FREE!
Charge for a room full of people keeping watch 24/7/365. 
Charge for calling the fire department to save their dog before it's too late.
Charge for calling the police when they're too busy hugging their kids after an attempted break in.
At about $1/day, what we do is priceless.